Unleashing Happiness: A New Era in Dog Boarding in Kirkland with WoofConnect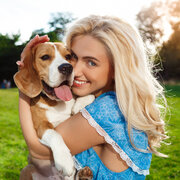 In the heart of Kirkland, a new star has risen in the world of pet care, and its name is WoofConnect. Revolutionizing the traditional dog boarding experience, WoofConnect is the answer for pet parents struggling with the dilemma of where to leave their furry friends while they're away. It's a common concern, one that most dog owners face. The usual solution? Kennels. But WoofConnect is changing the game, offering a service that's not just a boarding option but a joyous holiday for your pet.
A Tail-Wagging Transformation in Dog Boarding
Gone are the days of sterile kennels that feel impersonal and distant. WoofConnect introduces a homely, nurturing environment for your beloved dog. Imagine leaving your pet with a trusted friend who understands and loves dogs, providing them with a space that feels like a second home. That's the essence of WoofConnect: a service that offers not just a space, but a warm, loving experience for your canine.
Affordable Luxury for Your Four-Legged Friend
The costs associated with traditional dog kennels in Kirkland can be daunting, often stretching budgets to their limits. WoofConnect, on the other hand, presents a solution that's kind to your wallet. Offering top-notch care in a welcoming environment, this service comes at no charge. It's an opportunity for your dog to have their own vacation, while you save money for yours.