WoofConnect: Your Dog's Perfect Free Boarding Solution in Cary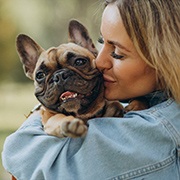 Calling all Cary dog owners! Are you seeking a reliable and loving boarding option for your furry family member? Look no further than WoofConnect! We're here to provide an unforgettable boarding experience that will keep your pup's tail wagging and your heart at ease. Say farewell to impersonal kennels and welcome a home-like environment where your dog will feel right at home. Let's embark on a pawsome adventure together!
Connecting Dog Owners in Cary for Unforgettable Boarding Experiences
Finding the ideal boarding match for your precious pup shouldn't be a hassle. At WoofConnect, we're dedicated to simplifying the process. Our mission is to connect dog owners in Cary, allowing them to find compatible boarding companions. We take the guesswork out of the equation by carefully matching your dog with fellow owners who have pups of the same breed, crossbreed, or similar age. It's like finding a second family for your furry friend, where they'll receive the love, care, and attention they deserve. Together, we'll create a harmonious and tail-wagging experience!
A Home-Like Haven: Where Your Pup Feels Safe and Loved
Bid adieu to cold and sterile kennels! WoofConnect is all about providing a home-like haven for your pup's boarding stay. We handpick sitters from your local area who will open their hearts and homes to your furry friend. These sitters are experienced, caring, and familiar with your dog's breed and energy level. Your pup will enjoy a cozy and comfortable environment, where they'll be treated like a cherished family member. With personalized attention, your dog will feel safe, loved, and right at home throughout their stay.