Join the WoofConnect Community Today: Free Dog Boarding in Concord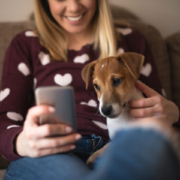 Attention, Concord dog lovers! Planning a trip but worried about your furry friend's well-being? We've got you covered. Leaving your pup in an impersonal kennel is a thing of the past. At WoofConnect, we're here to provide exceptional dog boarding in Concord, ensuring your pup feels happy and loved while you're away. Our goal is to create a home away from home, where your furry companion receives the same level of care and attention they enjoy with you. Get ready for a tail-wagging experience like no other!
WoofConnect: Your Dog Boarding Solution in Concord
Finding the perfect boarding option for your beloved pup shouldn't be a hassle. That's why WoofConnect is here to simplify your life. Our mission? To connect dog owners in Concord with compatible boarding companions. We take the guesswork out of the equation by carefully matching your dog with a fellow dog owner in the area. We consider factors such as breed, crossbreed, and age to ensure a harmonious match. It's like finding a second family for your furry friend, where they'll be in good hands and surrounded by canine camaraderie. It's a match made in doggy heaven!
A Home-Like Haven: Where Your Dog Feels Right at Home
Farewell to cold, sterile kennels! With WoofConnect, your dog will experience the comfort of a home-like haven during their boarding stay. Dog owners from your local area, individuals who are passionate about dogs and treat them like family. Your furry friend will enjoy the warmth of a cozy home environment, complete with love, care, and personalized attention. Rest assured that your pup will feel safe, happy, and right at home throughout their stay. It's a vacation for them too!