Free Dog Boarding in Reno – A New Home for Your Furry Pal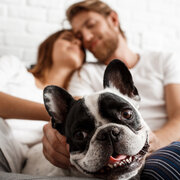 Dog owners often scratch their heads when it's time to take a trip: where to leave their furry best friend? The usual choice: Reno's traditional dog kennels with their cold vibe and pricey tags – it can cost you $30 to $50 daily! That adds up fast, hitting between $210 and $350 each week. Imagine if there was something better though. Meet WoofConnect, a fresh approach that links up dog parents in Reno for a totally new boarding experience.
Free Boarding For Reno's Dog Pals
WoofConnect's more than an app – it's changing the game for dog stays. It hooks up pooches who are look-alikes in breed and needs, making sure your dog has its twin for the perfect stay every time.
The Comfiest Spot for Your Pup
Forget about those kennel cages; WoofConnect is all about comfort. Your pet will chill at a sitter's place who gets what makes your breed tick, giving them the same love you would.
No More Pricey Kennels – Hello to Free Stays
Drop those big kennel bills thanks to WoofConnect. Get this: absolutely free stays where your pooch gets spoiled silly in a snug home setting. The sitter? A true dog enthusiast who'll treat your pet like royalty.