Free Dog Boarding in North Charleston: WoofConnect, Your Pooch's Dream Staycation Spot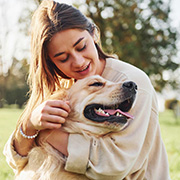 As a dog parent, one issue often pops up: Where do you leave your beloved furry companion when you take a vacation or a weekend getaway? There's always an uncomfortable feeling associated with leaving your best friend in a sterile, pricey kennel in North Charleston. You yearn for a place where your dog can relax and feel at home even when you're miles away. Enter WoofConnect, a platform that finds that ideal home for your dog, and guess what? It's right in your neighborhood, in North Charleston.
WoofConnect: Your Furry Friend's Boarding Connector in North Charleston
Think of WoofConnect as a boarding connector for your dog. We match your pet with a fellow dog parent in North Charleston, ensuring your furry friend finds a buddy of the same breed and similar age. It's all about finding a friend who understands their woofs and wagging tails, someone who shares their energy and enthusiasm. WoofConnect isn't just a boarding service; it's a platform to build lifelong doggie friendships!
Cuddle and Comfort: WoofConnect's Nurturing Dog Boarding
Bid adieu to the impersonal confines of a kennel. WoofConnect offers a warm, home-like environment where your dog will bask in affection and care. This TLC comes from a local dog lover who understands your dog's breed-specific traits and unique personality.