Free Dog Boarding in Mount Pleasant: WoofConnect, Where Your Dog Feels Right at Home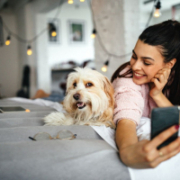 Dog owners often grapple with a common predicament – where to leave your four-legged friend when you're off on a vacation or even a weekend break? The thought of your furry bestie in a cold, pricey kennel in Mount Pleasant can be disheartening. What you desire is a haven where your dog can chill and feel at home. That's where WoofConnect dog boarding Mount Pleasant steps in, sourcing that perfect home-away-from-home for your pup, and the best part? It's in your local vicinity.
WoofConnect: Linking Dog Lovers in Mount Pleasant
WoofConnect operates like a social networking site for your pup. It aligns your dog with a fellow dog owner in Mount Pleasant for boarding, ensuring that your fur baby finds a mate of the same breed and age. This connection results in an instant bond, as they share a similar language and zest for life. WoofConnect isn't just a boarding service; it's an avenue to create lifelong canine friendships!
Home Sweet Home: WoofConnect's Cozy Dog Boarding
Wave goodbye to the impersonal atmosphere of traditional kennels. WoofConnect presents a welcoming, homely environment where your dog can bask in unlimited cuddles and attention. This nurturing comes from a local dog lover who understands your dog's breed-specific needs and unique energy.