WoofConnect: Redefining Free Dog Boarding in Dothan, Alabama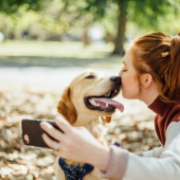 Are you ready to revolutionize your dog's boarding experience in Dothan, without spending a dime? Say hello to WoofConnect, the platform that is redefining the concept of dog boarding in Dothan. We're here to ensure that your furry friend's vacation is nothing short of memorable, and surprisingly, entirely free of charge!
The WoofConnect Family: A Home Away from Home for Dogs in Dothan
Imagine a world where your beloved pet can socialize freely with like-minded canine buddies and enjoy a stress-free, comforting environment. Welcome to WoofConnect, where we're building a community of dog owners in Dothan who understand the importance of creating a nurturing, playful, and homely environment for our four-legged friends.
Top-Notch Dog Boarding without a Price Tag
The traditional dog boarding paradigm often comes with a hefty price tag. WoofConnect is committed to changing this narrative. We are offering unparalleled dog boarding services in Dothan, absolutely free of charge. Our community of compassionate dog owners opens their homes to your pet, providing them with a warm, inviting, and safe haven at zero cost to you. Now, you can ensure the best care for your dog without burning a hole in your pocket – a win-win scenario for you and your furry friend!
Tailor-Made Care for Every Dog
At WoofConnect, we celebrate the individuality of each dog. We connect you with local dog owners who truly understand and appreciate your dog's distinct personality, breed, and energy level. Whether your dog is a bundle of energy or a relaxed cuddle enthusiast, our hosts are prepared to provide them with all the love, attention, and care they need in a homely, unrestricted environment.