WoofConnect: A Game-Changing Approach to Dog Boarding in Salt Lake City, UT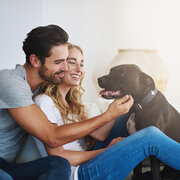 In the midst of planning your much-anticipated escape to the picturesque landscapes of Utah, a persisting concern may cast a shadow over your excitement: who will provide the loving care your furry companion requires in your absence? While traditional dog boarding facilities in Salt Lake City may initially appear as viable options, their impersonal atmosphere coupled with their steep costs, which typically range between $50 and $70 per day, can be disheartening. However, there's a new player in town ready to disrupt the status quo and revolutionize the dog boarding landscape – WoofConnect. This unique platform is pioneering a new standard in dog boarding in Salt Lake City, promising your pet a home-like environment without imposing a heavy financial burden.
Fostering a Close-knit Community of Responsible Dog Owners in Salt Lake City
At the heart of WoofConnect lies a commitment to nurturing a robust and empathetic community of dog owners within Salt Lake City. This innovative platform operates on the principle of reciprocal care, promoting a framework where community members welcome each other's pets into their homes, creating an environment that echoes familiarity and comfort, all without any monetary transactions.
Home is Where the Heart is: WoofConnect's Commitment to Home-like Environments
The underlying philosophy at WoofConnect is simple yet deeply profound: your pet deserves a home away from home. To fulfill this objective, we strive to pair your furry friend with a fellow dog owner who recognizes the comfort of a pet's personal home and is committed to replicating that environment. By doing so, we assure an atmosphere that mirrors the familiarity and comfort of your pet's home, thereby minimizing stress and maximizing comfort during their stay.