WoofConnect: Transforming the Landscape of Dog Boarding in West Valley City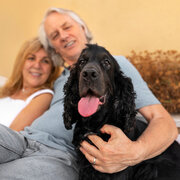 As you plan your next getaway, or simply have a business engagement that calls you away from home, the thought of leaving your beloved four-legged family member can often be a source of apprehension. Conventional dog boarding facilities in West Valley City, with their considerable costs (ranging between $55 and $75 per day), and somewhat impersonal environments, may fall short of your expectations. Enter WoofConnect, a novel solution that is here to rewrite the narrative for dog boarding in West Valley City, Utah.
Creating a Community of Conscious Dog Owners: WoofConnect's Core Principle
WoofConnect is grounded in the vision of building a community of responsible dog owners in West Valley City. Our distinctive platform champions the concept of reciprocal care, creating a network where dog owners offer their homes to each other's pets, providing a nurturing, familiar environment at no cost.
Home Away from Home: The WoofConnect Philosophy
At the heart of WoofConnect's mission is a simple yet powerful belief: your pet should always feel at home, regardless of your absence. To realize this vision, your pet will be welcomed by a fellow dog owner who understands the significance of a pet's own home, thus creating a homely environment that mirrors your pet's accustomed surroundings. Our community-oriented model guarantees a boarding experience filled with warmth, companionship, and minimal stress for your cherished pet.