WoofConnect: Free Home-Like Dog Boarding in Provo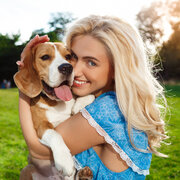 A vital aspect that often comes under scrutiny while planning your next travel itinerary or business meeting is ensuring the welfare of your cherished four-legged friend. Traditional dog kennels in Provo, while serving as a customary solution, might not offer the personalized care your dog requires. Further exacerbating the situation, their prices, generally ranging from $40 to $70 per day, can lead to a significant financial outlay. This is where WoofConnect steps in, offering an innovative, cost-free solution for dog boarding in Provo, Utah.
Fostering a Community of Considerate Dog Owners
The concept behind WoofConnect stems from the idea of nurturing a community of mindful dog owners in Provo. Our unique platform operates on the ideology of reciprocal care. This innovative system enables dog owners to host each other's pets, providing a familiar, stress-free environment that comes without the usual hefty costs associated with traditional dog boarding services.
Home Away From Home: The Core Belief of WoofConnect
At WoofConnect, we believe your pet should enjoy the warmth and comfort of a home-like setting even in your absence. This idea is the bedrock of our service, as your dog is hosted by a fellow dog owner who understands and respects the need for a pet's familiar environment. Our core belief makes the boarding experience less stressful, more familiar, and remarkably comfortable for your pet.