Experience a Revolutionary, Free, Home-Like Dog Boarding with WoofConnect in Sandy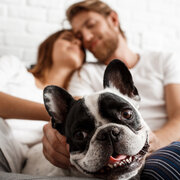 In the bustling suburb of Sandy, Utah, as you find yourself preparing for travel or business commitments, you may be faced with the dilemma of finding a suitable place for your beloved four-legged companion to stay. Traditional dog boarding facilities, with their towering structures and commercial ambiance, often present themselves as a viable solution. However, the costs associated with these facilities, which generally range from $45 to $75 per day, can significantly strain your budget. Moreover, these establishments, despite their comprehensive services, might lack the warmth and familiarity your dog is accustomed to at home. To address this issue, WoofConnect presents itself as a revolutionary alternative, offering an innovative, solution that ensures a comfortable and homely dog boarding experience right within Sandy, Utah.
WoofConnect: Building a Network of Responsible Dog Owners in Sandy, Utah
WoofConnect is not just a service; it's an expansive community of thoughtful and accountable dog owners based in Sandy. Our unique platform operates on a model of reciprocal care. In this unique system, dog owners open their homes to each other's pets, thus bypassing the often exorbitant costs associated with conventional dog boarding facilities. This exchange-based approach not only makes dog boarding economically accessible but also creates a close-knit community of dog lovers who understand and prioritize the wellbeing of their pets.
Creating a Familiar Atmosphere: The Cornerstone of WoofConnect
One of the driving principles at WoofConnect is to provide your pet with a homely environment, irrespective of your absence. To bring this into effect, your dog will be hosted by a fellow dog owner who understands and respects the importance of a pet-friendly home environment. By opting for a home rather than a commercial facility, WoofConnect guarantees a boarding experience for your dog that is replete with comfort, familiarity, and significantly less stress, replicating as closely as possible the environment your pet is used to.