Discover Free, Home-Like Dog Boarding with WoofConnect in St. George, Utah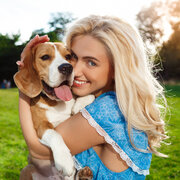 As you brace yourself for a forthcoming journey or business obligation in the beautiful desert city of St. George, Utah, one significant concern that may arise is the care of your cherished four-legged family member. Traditional dog boarding facilities, with their rigid schedules and impersonal environment, often leave much to be desired. Additionally, these institutions tend to charge between $50 to $80 per day, a cost that may pose a considerable financial strain over time. Yet, these concerns can be alleviated through WoofConnect, a revolutionary platform offering a personalized, cost-free solution to dog boarding in St. George, Utah.
WoofConnect: Fostering a Community of Responsible Dog Owners in St. George
WoofConnect thrives on the principle of building a comprehensive network of accountable and caring dog owners within St. George. Our unique platform operates based on the concept of reciprocal care, where dog owners willingly open their homes to each other's pets. This innovative approach mitigates the financial burden often associated with traditional dog boarding, creating a sense of community that values the comfort and wellbeing of our beloved dogs.
Crafting a Home-Away-From-Home Experience
At WoofConnect, we believe that every pet deserves the warmth and comfort of a home, regardless of the owner's absence. Your dog will be hosted by a fellow dog owner who understands and appreciates the importance of a pet-friendly home environment. This approach guarantees a familiar, less stressful boarding experience for your pet, reflecting the loving environment they're used to.