Experience the Revolution in Dog Boarding: Introducing WoofConnect, Free Dog Boarding in Rogers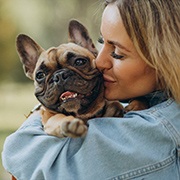 Have you ever contemplated a remarkable boarding experience that is exclusively tailored to your dog's needs? An experience that brings your furry friend immense joy while ensuring your budget remains intact? Let's extend a warm welcome to you and your canine companion to WoofConnect – a paradigm shift in the sphere of dog boarding in Rogers, offering a superior, nurturing, and cost-free solution for boarding.
WoofConnect Community: A Sanctuary for Dogs in Rogers
Imagine a sanctuary where your dog can truly feel at home, run around freely, and engage with other playful companions, their barks and wags echoing the sheer joy they're experiencing. That's the vision of WoofConnect. We build a network of dog owners in Rogers who genuinely understand the significance of a warm, loving, and stimulating environment for our beloved four-legged members.
Outstanding Dog Boarding at No Cost
It's common knowledge that traditional kennels can be a financial burden for many. But, WoofConnect is here to rewrite that story. We provide premium dog boarding services in Rogers, entirely free of cost. Our expansive network of enthusiastic dog owners graciously welcomes your dog into their homes, creating a cozy haven for them at absolutely no expense to you. Yes, you read that right – premium dog boarding that ensures your dog receives the affection and care they deserve, without stretching your budget.