Introducing WoofConnect: A Game Changer in Dog Boarding – Offering Free Dog Boarding in Fayetteville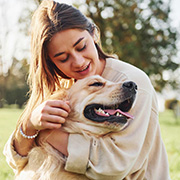 Have you been searching for an extraordinary dog boarding experience in Fayetteville that will keep your dog overjoyed and your wallet content? Your search ends today. Welcome to WoofConnect – the future of dog boarding. We are here to transform your dog's vacation into an experience they'll cherish while keeping it free for you!
WoofConnect Community: An Oasis for Dogs in Fayetteville
Visualize a haven where your dog can live freely, interact with canine companions, and enjoy the time of their life. This is WoofConnect's mission. We've built a tight-knit community of dog owners in Fayetteville who believe in providing a home-like, nurturing, and fun-filled atmosphere for our much-loved, tail-wagging family members.
Experience Unmatched Dog Boarding at Zero Cost
We all know how traditional kennels can be a strain on your finances. WoofConnect is here to change this narrative. Exceptional dog boarding services in Fayetteville, free of charge. Our vast network of dog owners welcomes your furry friends into their homes, creating a cozy refuge for them without costing you a dime. Now, your dog can enjoy a wonderful boarding experience while you save money – truly a win-win!