WoofConnect: A New Horizon for Dog Boarding in Fort Smith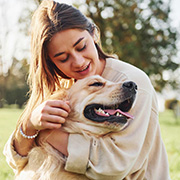 Are you in search of an innovative dog boarding experience that respects both your canine companion's needs and your budget? Welcome to WoofConnect, a groundbreaking platform offering a unique, free boarding experience for your furry friend, right here in Fort Smith. WoofConnect is about to change everything you thought you knew about dog boarding, creating a joyous haven for your pet and easing the financial burden on you.
WoofConnect: Where Community Spirit and Dog Care Unite
Picture a space where your beloved dog roams free, basking in the camaraderie of fellow canines, their happy barks and energetic tail wags resonating in an environment of pure joy. This sense of shared delight and connection is exactly what the WoofConnect experience offers every pet and pet owner in Fort Smith.
Experience Free Boarding: First-Class Care Without the Financial Strain
One of the significant challenges dog owners often face when considering traditional kennels is the high cost associated with them. WoofConnect changes the game by providing a free dog boarding experience in Fort Smith. The compassionate network of local dog lovers welcome your pet into their homes, offering them a warm, home-like environment filled with care and companionship, all without any charge. It's an arrangement that delivers happiness to your pet and peace of mind to you, a winning situation for everyone involved.