A Canine Utopia Awaits in Bentonville with WoofConnect – Premium Dog Boarding for Free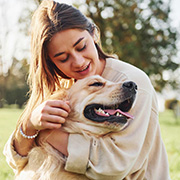 Are you seeking an unparalleled dog boarding experience in Bentonville? The wait is over. Welcome to WoofConnect, the epitome of canine hospitality that ensures your furry friend is treated to a holiday like never before. We are redefining dog boarding, extending a homely retreat that blends boundless love and meticulous care for your dog. Brace yourself for a journey punctuated with affection and endless joy!
WoofConnect: A Fusion of Homeliness and Canine Camaraderie
Imagine an environment where your dog is free to explore, accompanied by like-minded canine compatriots, their energy levels and breeds in harmony. A place echoing with joyful barks, wagging tails, and pure elation. This is WoofConnect in Bentonville, a community of dog owners who appreciate the essence of a nurturing environment for our canine family members. A society conceived out of love for dogs, aiming to deliver them the utmost care and attention.
Experience Value Like Never Before: Premium Dog Boarding at Economical Prices
Traditional dog boarding can have a significant impact on your budget. WoofConnect, however, offers you an opportunity to experience elite dog boarding in Bentonville without overstretching your finances. Our compassionate sitters extend their homes to your dogs, ensuring they receive a warm, cozy environment at an affordable price. Enjoy exceptional dog boarding services starting from $25 per night for small breeds and $35 per night for large breeds, offering remarkable value that leaves both you and your dog wagging your tails in delight.