WoofConnect O'Fallon: Free In-Home Dog Boarding for your Furry Friend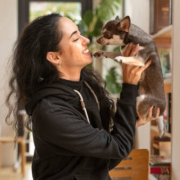 If you're a dog owner, you know how important it is to ensure that your furry friend is taken care of when you're away. While asking friends or family to take care of your dog might be the first option, it's not always feasible. Many pet owners in O'Fallon are hesitant to use traditional dog boarding facilities due to concerns about overcrowding and the risk of illness or injury. But fret not, WoofConnect provides an excellent free alternative with in-home dog boarding in O'Fallon.
In-Home Dog Boarding: A More Comfortable Option
Opting for in-home dog boarding with WoofConnect offers personalized attention and a homely atmosphere for your furry friend. Dogs often feel anxious in unfamiliar surroundings, but a stay with an experienced dog sitter can help ease their stress. Unlike traditional dog boarding facilities, in-home dog boarding allows for individualized care and attention that helps your dog feel more comfortable and less stressed.