Discover the Freedom of Free Dog Boarding in Fisher – Your Dog's Beloved Home Away From Home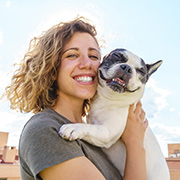 Let's face it, fellow dog owners, we've all been there. You're preparing for a vacation or a weekend getaway, and you're struck with that familiar dilemma. What about Fido? The thought of leaving your best friend in a cold, impersonal kennel is unbearable. You're not alone. You dream of a place where your dog feels relaxed and happy, a place that feels like a second home. This is where WoofConnect steps in, offering a solution right in the heart of Fisher.
WoofConnect: Bridging the Gap between Dog Owners in Fisher
Imagine finding that perfect person who has a dog just like yours – same breed, same age – and is also searching for you. You take turns caring for each other's dogs during your respective vacations. It's a setup that works so well that many end up planning shared day outs and weekends away. Same breed, same energy, it's a match made in doggy heaven! This is the magic of WoofConnect, your ultimate dog boarding solution in Fisher.
Home Sweet Home: Boarding Your Dog in a Loving, Familiar Setting
No more cages, no more unfamiliar faces. Instead, your dog enjoys a comfortable stay in a homely environment with a sitter who knows your dog's breed and understands their energy. It's a win-win. Your dog gets to enjoy a vacation too, in a home away from home!