Free, Homely Dog Boarding in Saint Paul, MN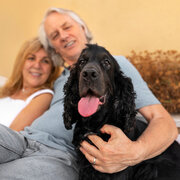 As a dog owner in Saint Paul, you understand the unique joys and occasional challenges that come with having a furry friend. One such hurdle is figuring out where to leave your loyal companion when you need to go out of town. The traditional solution, dog kennels, can come with a hefty price tag of anywhere from $45 to $75 per day. For a week, this could mean an expense of $315 to $525. Besides, the impersonal environment of conventional kennels might not be the ideal place for your pet. Enter WoofConnect dog boarding Saint Paul—an innovative solution offering the best of both worlds: a homely environment for your dog and complimentary boarding services.
WoofConnect: Fostering Connections in Saint Paul's Dog-Loving Community
WoofConnect is more than just a dog boarding app; it's a vibrant platform designed to build connections among the dog-loving community in Saint Paul. By pairing dog owners with pets of the same breed and age, WoofConnect creates the perfect companion for your dog—one that understands their language, matches their energy, and instantly bonds with them.
A Cozy Home Away from Home: WoofConnect's Warm Dog Boarding
WoofConnect introduces your dog to a nurturing environment away from home. Forget the cold, lifeless confines of conventional kennels. Via WoofConnect, your dog will enjoy the company of a pet-friendly sitter from your local area who understands your dog's breed, unique traits, and adorable quirks.