Introducing Free Dog Boarding in Duluth: WoofConnect, Your Dog's Favorite Vacation Spot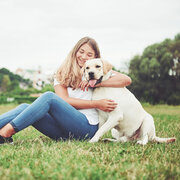 Imagine this scenario: you are about to embark on a journey, and as much as you want to bring your furry companion along, you simply can't. Entrusting your four-legged family member to a traditional kennel in Duluth may not feel right due to the steep prices and often impersonal setting. If only there were a service that offered a caring, comfortable, and, above all, free setting for your dog, ensuring that your pet's temporary home is as warm and loving as your own. The answer is WoofConnect – not merely a dog boarding service but indeed a favorite vacation spot for your dog in Duluth.
WoofConnect: Reimagining the Dog Boarding Experience in Duluth
WoofConnect seeks to revolutionize the way we perceive dog boarding by fostering a network of fellow dog parents in Duluth. We understand the bond that forms between dogs of the same breed and age and employ this knowledge to ensure your pet finds the ideal playmate. This canine camaraderie is a wonder to behold and significantly enriches your dog's stay, making them feel right at home.
Home Sweet Home: Enjoy Tender, Loving Dog Boarding
Wave goodbye to the grim, impersonal confines of traditional kennels and welcome the nurturing, homely environment that WoofConnect offers. With our service, you won't find your precious pet in a cage. Instead, they'll be in the loving hands of a dedicated, pet-savvy neighbor who appreciates and caters to your dog's unique needs.