Free Home-Like Dog Boarding in Rochester: WoofConnect, Your Dog's Preferred Holiday Retreat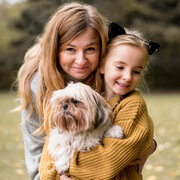 Living in Rochester and owning a pet can bring immense joy, but also some dilemmas, particularly when it comes to leaving your pet behind for a vacation or a business trip. Let's face it, traditional boarding options, like kennels, can be costly, running anywhere between $35-$65 per day. But imagine a service that allows your pet to stay in a warm, home-like environment for free, while also giving them the opportunity to socialize and play. That's where WoofConnect dog boarding Rochester steps in, becoming your pet's ultimate holiday retreat.
Unleashing Free Dog Boarding in Rochester with WoofConnect
WoofConnect is a groundbreaking platform designed to connect dog owners within the Rochester community. It offers a unique alternative to kennels, creating a network of caring pet owners who understand the unique needs and quirks of different breeds and personalities. At WoofConnect, we understand that dogs, just like humans, have their preferences and comfort zones. With our platform, you can say goodbye to the sterile environment of kennels and welcome your pet's new vacation home.
Socializing at WoofConnect: Your Dog's New Social Network
Think of WoofConnect as a social dog boarding network exclusively for dogs and their owners. It is a place where your dog can meet and interact with others of the same breed and temperament. As a dog owner, you get to connect with like-minded pet owners within Rochester, for boarding.