Finding the Perfect Dog Boarding in Pittsburgh for Your Furry Best Friend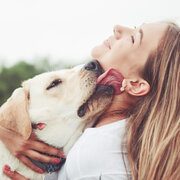 As a Pittsburgh pet owner, the excitement leading up to a vacation or weekend getaway is always accompanied by one nagging question – what about your beloved four-legged family member? The thought of abandoning your cherished canine companion to a cold, expensive kennel facility just doesn't feel right. At WoofConnect, we believe your dog deserves to feel just as comfortable, secure, and at home as they do with you. Read on to discover how our service is revolutionizing dog boarding in Pittsburgh, providing a welcoming refuge for your furry friend.
How WoofConnect Offers a Unique Dog Boarding Experience in Pittsburgh
At WoofConnect, we connect Pittsburgh pet owners together to provide a personalized, home-like boarding experience for your dog. Imagine finding a fellow dog lover who understands your pup's breed, age, energy level, and shares your passion for canine care. Now envision that person welcoming your dog into their home and caring for them like one of the family. That's what we facilitate right here in Pittsburgh! No more sterile kennels – just cozy homes where your dog can relax and play.
Providing a Homey Haven Far From the Confines of Kennels
Forget the concept of cold, cramped kennels and cages – WoofConnect offers your dog a comfortable home environment when you're away! We match your pup with a caring host who provides:
Affectionate one-on-one attention
Home-cooked meals catered to their diet
A place to curl up and sleep soundly
It's a warm, welcoming home away from home where your dog can enjoy bonding time with their new fur-ever friend!