Experience Homestyle, Free Dog Boarding in Des Moines: A Revolutionary Approach for Your Dog's Comfort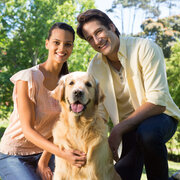 The love we share with our dogs is a bond like no other, making it a challenge to find suitable care for them when life calls us away from home. If you live in Des Moines and have grappled with the question of where to entrust your beloved dog ring your absence, you're not alone. The struggle to find a balance between quality of care and affordability is real, more so when you consider the costs of traditional dog kennels. These facilities, with their often impersonal and sterile ambiance, could set you back anywhere between $30 and $50 per day, or a hefty $210 to $350 per week.
For many, this is a high price to pay for a service that may not meet their — or their pets' — expectations. Moreover, the emotional toll of leaving your furry companion in an environment that lacks warmth and personal care can cast a shadow over your time away. Enter WoofConnect — an innovative solution that bridges the gap between dog owners, creating a supportive community focused on the well-being and comfort of your pet. But that's not all. This unique platform also addresses the financial burden of dog boarding by offering a completely free boarding service.
Connecting Dog Owners in Des Moines for Home-like Boarding

WoofConnect steps away from the traditional approach of dog boarding and presents an innovative method that takes into consideration the natural instincts and needs of your canine companion. This revolutionary platform brings together dogs of the same breed or crossbreed and similar age, creating an environment that feels much like home. It's common knowledge that dogs of the same breed often share a bond, a mutual 'language', and matching energy levels. WoofConnect harnesses this natural affinity to ensure your dog has a companionable and comforting boarding experience.
Homestyle Boarding – A Nurturing Retreat for Your Dog
Say goodbye to the days of confining your pet to unfamiliar, often stressful, boarding facilities. With WoofConnect, you can provide your dog with a nurturing, home-like environment in the company of a local dog owner — someone who understands and appreciates the unique characteristics and energy levels of your dog's breed. It's a comforting alternative that not only addresses the emotional needs of your pet but also lends peace of mind to you as an owner.