Revolutionising Canine Care: The WoofConnect Effect on Dog Boarding in York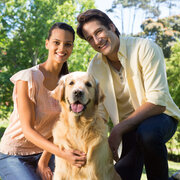 For pet owners, the thought of having to leave their cherished little dogs behind for a holiday or necessary travel can be distressing. When heading to York, a city known for its vibrant lifestyle and historical charm, finding the right pet care becomes paramount. Traditional kennels in York may provide a solution, but they often lack the home comforts and personalised attention that a pet owner seeks, not to mention the soaring costs that can range between £25 to £40 per day. WoofConnect emerges as an absolutely fantastic alternative, offering an affordable, personalised, and home-like dog boarding service that stands as a beacon of hope for those who are about to go on holiday without their four-legged companions.
WoofConnect: Building a Close-Knit Community of Dog Lovers in the York Area
WoofConnect isn't just an application—it's a gateway to a home from home dog boarding experience, ingeniously designed to cultivate a tight-knit community of dog lovers within York. Our service functions on the belief that pet sitting is a shared responsibility; where pet owners, or carers, can rotate the loving care of each other's dogs, ensuring that each furry guest enjoys a real home from home environment.
A Home Away from Home: The Founding Philosophy of WoofConnect
Our core belief is steadfast: every dog, from the bounciest puppy to the most dignified elderly dog, should experience the warmth of a home even when their owners are away. To fulfill this, WoofConnect pairs your beloved pet with a local dog sitter in York who can offer a setting that mirrors the comfort and familiarity of their accustomed environment. By doing this, your dog really gets to enjoy a relaxed atmosphere, replete with love and attention, akin to them being part of the family, thus eliminating the stress related to going into kennels.