Revolutionising Dog Boarding in Sheffield: The WoofConnect Experience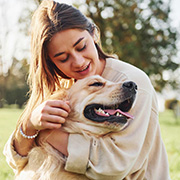 When the suitcase is packed and travel arrangements sorted, a wave of worry often creeps over dog owners. Leaving behind their beloved pooch is no easy task, particularly when a trip to Sheffield is on the cards. Known for its vivacious social scene and steeped in culture, Sheffield is also a hotspot for conventional dog boarding services. But these facilities come with their fair share of complications, from impersonal care to hefty prices that can soar to between £40 to £70 a day. Rising above these issues is WoofConnect, a forward-thinking enterprise bringing a personal, cost-effective alternative to traditional dog boarding in Sheffield, South Yorkshire.
WoofConnect: Nurturing a Flourishing Dog-Loving Society
WoofConnect isn't just another app; it's an ingeniously devised platform fostering a strong community of dedicated dog owners in Sheffield. Rooted in mutual respect and reciprocity, we promote a system where pet owners can alternate in looking after each other's dogs. This unique approach offers a nurturing, homely environment without the financial burden typical of dog boarding services.
Home is Where the Heart is: The Ethos of WoofConnect
The ethos guiding WoofConnect is simple yet powerful: every dog deserves the comfort of home, even when their owners are travelling. To achieve this, we match your cherished pet with a fellow dog owner who can provide a living situation replicating your pet's normal surroundings. This home-like method notably reduces the typical stress linked with pet boarding, ensuring your pet experiences love, care and companionship while you're away.