Shaping the Future of Canine Care: WoofConnect's Innovative Approach to Dog Boarding in Barnsley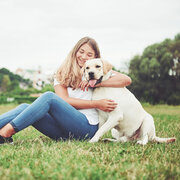 Navigating the quandary of finding top-notch canine care whilst you're jetting off or tied up with commitments is a task every dog owner dreads. If you're stepping out from the warm embrace of Barnsley's community, leaving your furry pal in the hands of a boarding kennel can often feel impersonal, devoid of those home comforts they're so used to, and not to mention, can be a costly affair – with prices soaring to £40-£70 a pop per day.
Enter stage right, WoofConnect: the avant-garde brainchild offering a home from home dog boarding service that's breaking the mould right here in South Yorkshire.
WoofConnect: The Heartbeat of Barnsley's Dog-Loving Society
Think of WoofConnect not just as an app, but as a sanctuary for dog lovers. We're talking about a place where camaraderie amongst pet owners isn't just encouraged, it's the very foundation of what we do. This reciprocal dog sitting model is what sets our hearts racing – imagine a world where looking after your dog becomes a shared responsibility, a community endeavour. It's a breath of fresh air compared to the usual boarding kennels, and your wallet will thank you, too.
Creating a Canine Haven: The WoofConnect Creed
Our core belief is delightfully straightforward, yet deeply impactful: every dog deserves a holiday home as loving and caring as their own. To turn this belief into reality, WoofConnect matches your cherished pooch with a dog sitter who'll treat your dog like royalty, ensuring a cuddle or two and all the familiar home comforts they need.