Redefining Canine Care: WoofConnect's Revolution in Dog Boarding in Leeds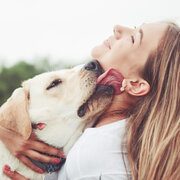 The familiar pang of anxiety that grips every pet owner at the prospect of leaving their treasured canine behind when embarking on trips or holidays is a universal experience. When your destination is Leeds, a city celebrated for its dynamic lifestyle and rich cultural heritage, you're faced with the difficult decision of choosing a suitable dog boarding facility from the plethora of traditional options available. However, these establishments, often synonymous with 'kennel' or 'boarding kennels', frequently carry the burden of impersonal care, lack of homely comforts, and steep costs that can escalate to between £25 and £40 per day. Rising above these challenges is WoofConnect, a pioneering initiative offering a personalised, economical, and homely alternative to conventional dog boarding in Leeds, West Yorkshire.
WoofConnect: Fostering a Dynamic Dog-Loving Community in Leeds
WoofConnect is far from a run-of-the-mill application. It is an ingeniously crafted platform designed to nurture a vibrant community of passionate dog owners and dog lovers in Leeds and the surrounding areas. The guiding principles underpinning our operation are rooted in mutual care and reciprocity. We champion a novel idea that encourages pet owners to offer a home and take turns looking after each other's pets, thereby ensuring a loving, home-like environment without the financial strain typically associated with traditional boarding services.
The Comforts of Home: The Core Philosophy Underpinning WoofConnect
WoofConnect is powered by a belief that is straightforward yet profound: we firmly uphold that every dog deserves the comfort of home, even when their owners are away. To deliver on this promise, we carefully match your beloved dog with a local dog sitter in Leeds who can provide a living situation akin to the warmth and familiarity of your pet's customary habitat. This emphasis on a homely atmosphere significantly mitigates the stress often associated with pet boarding, ensuring your pet continues to experience love, care, and companionship during your absence, essentially a 'home from home'.