WoofConnect: Transforming Dog Boarding with Innovative Canine Care in Wakefield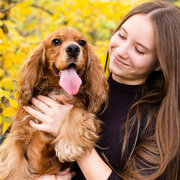 When it's time to go on holiday or embark on those essential trips, every dog owner in Wakefield knows the dilemma all too well: where to leave your beloved dog? Traditional options, like kennels and boarding kennels, can leave much to be desired. They can often feel impersonal, lack those essential home comforts, and hit the wallet hard, with costs ranging from £20 to £40 per day. But what if there was a different way? Enter WoofConnect, a trailblazer in dog home boarding, offering a unique, budget-friendly, and intimate alternative to conventional dog boarding in the heart of West Yorkshire.
WoofConnect: Nurturing a Community of Dog Enthusiasts in Wakefield
More than just an app, WoofConnect is a bespoke platform designed to knit together a community of passionate and experienced dog owners in Wakefield. Our ethos? Reciprocal care and mutual support. Through our service, pet owners take turns looking after each other's pups, creating a nurturing, home-from-home environment that's a world away from leaving your dog in kennels.
Home Boarding at Its Finest: WoofConnect's Core Belief
Our guiding philosophy is straightforward yet profound: every dog deserves a loving home, even when their owners are away. WoofConnect matches your furry friend with a dog carer who will ensure your dog feels like one of the family, in a relaxed dog-friendly environment that mirrors their own home. This approach greatly reduces the stress typically associated with pet boarding, allowing your pup to enjoy love, care, and companionship in your absence.