Free, Home-Like Dog Boarding in Green Bay: The Perfect Vacation Solution for Your Pet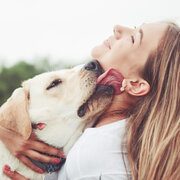 If you're a dog owner living in Green Bay, you've likely found yourself grappling with the question of where to leave your canine companion when you're out of town. The thought of leaving your furry family member in an impersonal, high-priced dog kennel in Green Bay might leave you with an uneasy feeling. Wouldn't it be fantastic if there were an option that provided your pet with the same care and affection you give, mimicking the comfort of your home? That's where WoofConnect comes in, revolutionizing the dog boarding experience in Green Bay. It links you with fellow local dog owners who own dogs similar in breed and age to yours, making for an ideal match.
WoofConnect: Creating Connections Among Green Bay Dog Owners for Complimentary, Inclusive Boarding
Picture this: finding the perfect boarding companion for your pet within Green Bay – someone who owns a dog of the same breed or crossbreed, and of similar age. Dogs with congruent energy levels and "language" are likely to form a lasting bond. This is the perfect pairing you've been seeking!
Familiar, Homely Boarding – A Vacation Home for Your Dog
Say goodbye to sterile cages and unfamiliar territory. With WoofConnect, your dog will enjoy the comforts of a home-like environment, cared for by a local who understands and values your dog's breed and energy levels.