Welcome to WoofConnect: Reciprocal Dog Boarding Made Easy in Columbia, MD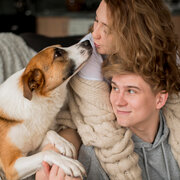 As an intrepid adventurer, you may often find yourself planning journeys where your cherished furry friend cannot accompany you. The options you're left with – conventional kennels in Columbia, for example – can feel impersonal and expensive. What if there were a service that let your dog enjoy a homely and friendly environment, where they can make friends with a canine of the same breed, at no cost at all? Here's where WoofConnect comes in – it's not just a dog boarding service, but a reciprocal dog boarding platform, and most importantly, your dog's preferred retreat in Columbia.
Transforming Dog Boarding in Columbia with WoofConnect
WoofConnect is on a mission to change the landscape of dog boarding. By creating a community of responsible dog owners within Columbia, we ensure that your pet finds the ideal playmate of the same breed and age. Not only does this facilitate a fantastic bonding experience, but it also gives you the peace of mind that your dog is in a friendly, comfortable setting.
Home Away from Home: A Nurturing Environment

Embrace the warm, welcoming environment that WoofConnect provides. Here, your dog will be paired with another pet owner – someone who loves dogs just as much as you do, someone who understands your dog's unique traits and needs. In this comforting setting, your pet can truly feel at home.