Discovering WoofConnect: The New Face of Free Dog Boarding in Surrey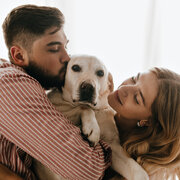 Every dog owner faces the conundrum: where can I entrust my furry friend when travel plans beckon? The mere thought of confining your cherished pet in an impersonal, and often expensive, kennel can be quite disheartening. If you're a resident of Surrey, this concern becomes even more prominent given the city's average dog kennel prices, ranging from $40 to $60 per day. In an industry that seems devoid of satisfactory options, WoofConnect steps in as a breath of fresh air. We offer a dog boarding service in Surrey; we provide a nurturing and loving environment akin to a second home for your four-legged family member.
Building Dog-Sized Friendships: Harmonious Pairings for Your Canine Companions
WoofConnect thrives on facilitating delightful partnerships within the dog community in Surrey. We provide a platform for dogs and their humans to connect with other dog parents who have a pooch of the same breed and age. Through WoofConnect, your dog will find their canine doppelgänger, a perfect friend who comprehends the unique doggy dialect of their breed and is a complement to their energy levels.
The WoofConnect Difference: A Cozy and Caring Environment for Your Dog
The days of dreary, restrictive kennels are behind us. At WoofConnect, we embrace the idea of a warm, home-like environment for your dog. Every pet is placed with a friendly, local dog sitter who is not only well-versed with your dog's breed-specific needs but also in tune with their unique personality traits. At WoofConnect, it's about creating a safe and loving atmosphere that resonates with a dog's innate sense of comfort and familiarity.