Unleash the Pleasures of Homelike Dog Boarding in Vancouver: A Staycation for Your Furry Friend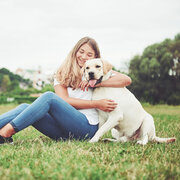 Welcoming Your Dog to a Vacation of Their Own in Vancouver
Are you a dedicated dog owner residing in Vancouver, juggling the tug of war between your wanderlust and your precious canine's comfort? It's hard, isn't it? Watching those expressive, pleading eyes as you pack your bags, preparing to leave your loyal friend behind. The thought of entrusting your lovable furball to dog boarding services, especially an impersonal, expensive kennel in the bustling heart of Vancouver, can seem far from ideal. Envisioning your pet in an unfamiliar, emotionless environment, far from the warmth of their home, can undoubtedly lead to sleepless nights.
Your furry friend deserves a haven as cozy and nurturing as your own dwelling, right? Imagine a sanctuary where your pet can luxuriate on a plush rug, indulge in a lively game of fetch with congenial mates, or revel in a tranquil slumber, feeling entirely safe and cherished. You yearn for a safe space where your pet can soak in the same affection, warmth, and care that you bestow upon them.
Does this echo your conundrum? Take a breath, let your worries exhale, and allow a beam of optimism to illuminate your concerns. Welcome to WoofConnect – your comprehensive dog boarding solution in Vancouver, designed to cater to your canine's needs!
Fostering Furry Friendships in Vancouver with WoofConnect
WoofConnect grasps the importance of sourcing the quintessential boarding arrangement for your esteemed pup. Thus, we strive to create a community of dog owners in Vancouver, uniting pet enthusiasts for a mutually enriching boarding experience. Envision the delight of connecting with another dog owner who has a pup of the same breed, mix, or comparable age. These dogs relate to each other, mirror each other's vitality, and form an impeccable alliance!
Home Away from Home – Your Dog's Vacation Sanctuary
It's time to renounce the idea of confining your furry companion to a cage and embrace the concept of a warm, home-like boarding experience. With WoofConnect, your dog stays with a committed sitter from Vancouver who not only understands your dog's breed but also harmonizes with their unique vigor. This customized approach ensures that your dog receives the care and attention they deserve, similar to their home environment.