Redefining Pet Care with WoofConnect: Unrivaled Dog Boarding in Langley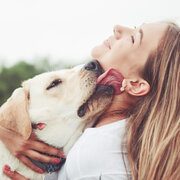 When it comes to entrusting the care of your beloved canine companion to others, nothing but the best will do. Nestled in the scenic heart of British Columbia, Langley stands out as a city that genuinely cares for its four-legged residents. But traditional kennels, while functional, often lack the home-like warmth and personalized attention that your pet deserves. Pioneering a transformation in this sphere, WoofConnect emerges as an unrivaled solution for dog boarding in Langley, providing a unique, cost-free, home-like environment that sets every dog's tail wagging with joy.
Fostering a Dynamic Community of Dog Lovers in Langley
At WoofConnect, our philosophy is deeply rooted in the power of community. We've taken it upon ourselves to create a vibrant network of dog owners in Langley, who all share a mutual passion for ensuring their furry friends receive nothing short of the best care. Our platform encourages a sense of camaraderie, as community members open their hearts and homes to one another's dogs, crafting a genuine haven that replicates the warmth and love of home.
Providing a Comfortable Sanctuary: Prioritizing Your Pet's Contentment
We appreciate the emotional strain associated with leaving your pet in another's care. That's why we go the extra mile in making certain that your dog feels perfectly at home during their stay. Our dedicated Langley community of dog owners opens their homes and hearts, establishing a secure and nurturing environment that mirrors the coziness and familiarity of their own home. From snug sleeping areas to customized care and generous playtime, your pet will receive affection and attention in abundance, helping them relax and flourish in a home-like setting.
Handpicked Companions for Optimal Compatibility
We believe that each dog deserves a well-matched companion during their boarding experience. Through our detailed matching process, we consider factors such as breed, age, and energy level to facilitate the perfect pairing for your pet. Dogs prosper when they share their space with a playmate who comprehends their unique language and energy, and our system curates these meaningful connections. The result? A boarding experience brimming with delightful encounters, invigorating playdates, and enduring friendships.