WoofConnect: Pioneering the New Standard for Dog Boarding in Maple Ridge – Your Canine's Ultimate Haven Away From Home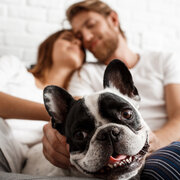 Planning for your long-awaited vacation or a refreshing weekend getaway should not come at the expense of worrying about the well-being of your furry friend. The thought of surrendering your beloved canine to an unfamiliar and potentially pricey kennel in Maple Ridge may be unsettling. After all, your pooch deserves nothing but the absolute best. This is where WoofConnect comes to the rescue, boldly redefining dog boarding in Maple Ridge, providing an unrivaled experience that caters to your dog's every whim and desire.
Building a Community of Dog Owners in Maple Ridge for a Premier Boarding Experience
WoofConnect's groundbreaking platform enables dog owners in Maple Ridge to establish connections, effectively forming a diverse and dynamic canine-loving community. The network that we foster comprises of pet owners with dogs who bear similar traits as yours – the same breed or mix and comparable age. It's the equivalent of locating the ideal companion for your dog! These newfound buddies will interact harmoniously, possess matching energy levels, and form an unbreakable bond. WoofConnect transforms the traditional dog boarding experience, shifting from the monotony of solitary kennels to a vibrant, enriching environment of dog camaraderie.
A Home Away From Home for Your Pet – A Sanctuary Overflowing With Love and Care
WoofConnect passionately advocates for a departure from the constraints of tight cages and sterile environments. We ensure that your furry companion enjoys a comforting and homely boarding experience, filled with warmth and affection. Our platform facilitates connections with local caregivers who understand and are familiar with your dog's breed and energy level. We ensure your pet's temporary guardian is no stranger but rather a dedicated dog-loving individual who will provide your pet with unconditional love and attention.