WoofConnect: Free Dog Boarding in Southampton – A Homely Haven Tailored for Your Canine Companion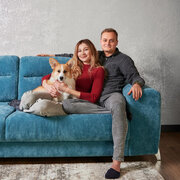 Pondering over your impending vacation or a sublime weekend escape? Yet, one troubling question persistently preoccupies dog owners: what about your faithful, furry companion? The thought of entrusting your cherished pet to a sterile, overpriced dog kennel in Southampton is indeed disheartening. When you're off pursuing new adventures, your canine companion deserves a dwelling that mimics the warmth and comfort of home, a place where they are showered with love and dedicated care. This is where WoofConnect comes into the picture, revolutionising the concept of dog boarding in Southampton, by providing your dog's caring temporary guardian, someone who will dote on them with all the affection they warrant.
The Dawning of Free, Fulfilling Dog Boarding in Southampton through WoofConnect
WoofConnect operates as a unique platform, uniting dog owners in Southampton whose pets share similar breed characteristics, age, and lively spirits. It's like discovering for your canine friend a playmate who converses in the same doggy dialect and exhibits comparable zest, ensuring harmonious camaraderie every single time!
Welcome to the Era of Cage-Free, Comforting Dog Boarding – A Canine Paradise
Say farewell to the traditional kennel system and welcome a nurturing, homelike environment in Southampton. WoofConnect expertly pairs you with a local dog carer who's knowledgeable about your dog's breed and energy patterns.
Trade Traditional Dog Boarding Facilities for Free, Compassionate Dog Care
Let's crunch some numbers: the average dog kennels in Southampton could cost you between £20 and £40 per day, which amounts to a hefty £140 to £280 per week. With WoofConnect, however, you unlock the magic of complimentary, homelike dog boarding right here in Southampton. This exclusive service is provided by dedicated dog lovers who have the knack to offer your furry friend the personalised care and attention they need.