WoofConnect: The Revolutionary Free Dog Boarding in Richmond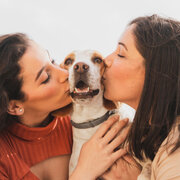 In the course of planning for a well-deserved holiday or an important business trip, the concern of who will take care of our cherished pets often comes up. The common option of conventional dog boarding facilities in Richmond provides a solution, but it does come with its own set of challenges. The expenses associated with these establishments can be significant, usually fluctuating between £30 to £50 per day, which means you might end up spending a staggering £210 to £350 for just a week. On top of the financial burden, these institutions often fail to provide the warm, comfortable atmosphere that our pets are used to at home. Thankfully, a game-changing solution is here – WoofConnect. Our innovative service aims to completely transform the concept of dog boarding in Richmond, delivering a high level of personalised, home-like care that is both caring to your pet and kind to your pocket.
WoofConnect: Creating a Personalised, Home-Based Dog Care Experience in Richmond
WoofConnect operates as a comprehensive network of devoted dog lovers, each capable of appreciating the distinct traits and requirements of your beloved pet. We connect dog owners throughout Richmond, cultivating a community-based environment where you can find the perfect home that meets your dog's boarding needs. With WoofConnect, your pet does not merely find a temporary place to stay; they discover a second home where they can enjoy the companionship of a friend of the same breed and age, under the watchful and understanding eye of an individual who genuinely recognises their unique needs.
Building Friendship for a Unique Boarding Experience: The WoofConnect Way
One of the fundamental beliefs at WoofConnect is that dogs of the same breed and age establish a unique bond, forming a connection that transcends the ordinary. By leveraging this distinctive bond, we create a harmonious boarding experience that caters to the individual needs of every pet. Regardless of whether your dog is full of energy and loves to play, or prefers a more relaxed lifestyle, our network ensures a perfect match, resulting in exceptional care for your furry family member.