WoofConnect: Introducing Free Dog Boarding in London – Transforming Canine Care with Personalised Attention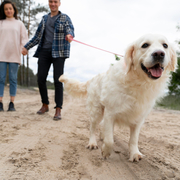 For all the joys of planning a much-needed holiday, the looming concern for our cherished dogs' wellbeing can dampen our spirits. Traditional kennels in London present an option, but the fees, ranging from £35 to £55 per day (or £245 to £385 for a week), can strain your budget. Additionally, these kennels often lack the personal attention our dogs deserve. The solution? WoofConnect, the vanguard of dog boarding in London.
WoofConnect's Mission: Bespoke Care for Your Canine Companion in London
WoofConnect is more than a service; it's a comprehensive network of fellow dog lovers who understand the nuances and individuality of your canine companion. This platform connects dog owners throughout London, cultivating a community that facilitates the discovery of an ideal home for your dog's boarding requirements. With WoofConnect, your dog isn't simply spending time in a new location; they're paired with a like-minded dog of the same breed and age, in the care of a person who genuinely speaks their language.
Fostering a Canine Community for an Unmatched Boarding Experience
It's well observed that dogs of the same breed and age develop an immediate connection, as if conversing in their own language. WoofConnect leverages this unique canine camaraderie to facilitate harmonious boarding experiences. Regardless of whether your dog is a lively puppy or a serene elder, our network can find their perfect match, providing your four-legged friend with the best possible care.