WoofConnect: Free Home-like Dog Boarding in Bromley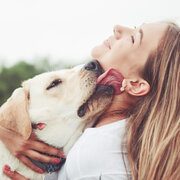 For every thrilled anticipation of a well-deserved break, there often lingers a sense of apprehension for our beloved dogs left behind. Traditional kennels in Bromley may appear to be a solution, but the daunting fees, ranging from £30 to £50 per day, equating to a staggering £210 to £350 per week, can exert considerable strain on your budget. Moreover, these facilities often lack the personal, homely touch that our pets crave. WoofConnect is here to herald a revolution in dog boarding in Bromley, redefining the standard of canine care.
WoofConnect's Vision: Tailored, Homely Care for Your Beloved Dog in Bromley
WoofConnect isn't merely a service; it's an all-encompassing network of fellow dog enthusiasts who appreciate and understand the unique characteristics of your canine companion. This ingenious platform connects dog owners throughout Bromley, establishing a community that allows you to find the perfect home for your pet's boarding needs. With WoofConnect, your dog isn't simply lodged in a new location; they are paired with a similarly-aged dog of the same breed, and cared for by a person who genuinely comprehends their individual needs.
Nurturing Canine Companionship for an Unparalleled Boarding Experience
Dogs of the same breed and age naturally develop a rapport, engaging in their own unique 'canine conversation.' WoofConnect harnesses this unique camaraderie to facilitate harmonious boarding experiences. Whether your dog is a sprightly pup or a tranquil older dog, our network promises a perfect match, ensuring the best possible care for your cherished four-legged friend.