Free Dog Boarding in Maine Redefined: WoofConnect – Your Dog's Preferred Haven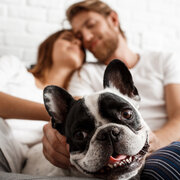 Introducing WoofConnect in Maine: Transforming Dog Boarding Experience
For many dog parents in Maine, a single question often fuels anxiety: where to house their precious pets when vacation or weekend escapades beckon? Leaving your faithful companion in a cold, expensive kennel isn't the most comforting thought. Imagine, instead, a place where your dog can feel at home, looked after by a caregiver who treats them with the same love and dedication you offer. This is precisely the experience that WoofConnect promises – it's not merely a dog boarding facility, but a comforting home away from home for your beloved pet in Maine.
WoofConnect: Fostering Unmatched Pooch Partnerships in Maine
WoofConnect in Maine is akin to a vibrant social mixer for dogs and their owners. This innovative platform connects you with other dog parents in the local community, creating perfect pairs of canine companions that mirror each other in breed, age, and energy levels. This way, your furry friend always finds a kindred spirit in their WoofConnect partner.
The Cozy Corner: Your Dog's Dream Home Away from Home
Dismiss the concept of mundane, restrictive kennels and embrace the warm, inclusive environment offered by WoofConnect. No enclosures, no impersonal treatment – only a friendly, local dog-sitter who fully understands your pet's breed-specific traits, unique personality, and lovable quirks.
Premium Dog Boarding Without the Exorbitant Costs
In Maine, the average cost of boarding your dog at a kennel could range between $35 and $55 per day, cumulating to a significant $200 to $350 for a week-long stay. WoofConnect dramatically changes this narrative by providing free, compassionate care in a domestic environment, ensuring your dog thoroughly enjoys their stay while your wallet remains intact.