Unleash Happiness for Your Pup: Discover Free Dog Boarding in Lake Charles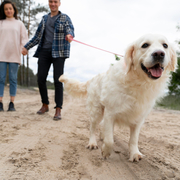 When you're ready to head out on vacation or enjoy a weekend getaway, one question looms large for dog owners: What do you do with your furry friend? Leaving them in a cold, impersonal, and costly kennel in Lake Charles just doesn't feel right. You want your dog to have a comfortable and stress-free place to stay, ideally in a home where they'll be treated with the same love and care they receive from you. That's where WoofConnect comes in, connecting you with like-minded dog owners in Lake Charles who are ready to provide free dog boarding services. Let's dive into a world where your pup feels right at home.
Connect with Local Dog Owners: Creating Tail-Wagging Experiences in Lake Charles
Finding the perfect boarding match for your dog has never been easier. WoofConnect brings together dog owners in Lake Charles, ensuring that your furry companion has a fantastic boarding experience. Imagine your dog staying with someone who has a dog of the same breed or mix and a similar age. These canine pals will speak the same language, have the same energy, and create an instant bond. It's a recipe for tail-wagging happiness!
A Loving Retreat: Pampering Your Pup in a Homely Environment
At WoofConnect, we believe in providing more than just boarding. We offer a nurturing environment that feels like a second home for your pup, without the confinement of cages. Your dog will enjoy loving care from a devoted sitter who knows your dog's breed and energy requirements inside out. Say goodbye to impersonal kennels and hello to an immersive experience where your pup receives love, attention, and a sense of belonging.