Discover Unforgettable Dog Boarding in Grand Rapids – A Home Away From Home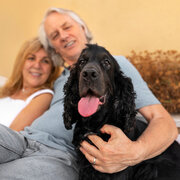 Find the Perfect Match for Your Furry Friend
Every time the calendar signals the approach of a long-awaited vacation or a spontaneous weekend getaway, a critical question surfaces in the mind of a loving dog owner: How can you ensure the well-being of your precious canine companion? The prospect of entrusting your cherished pup to the cold steel bars of an impersonal, dog boarding facility in Grand Rapids somehow doesn't sit well with your heart. Your four-legged-friend deserves nothing less than a warm, caring environment, a home-like setting where they can romp and rest in ease while you relish your time away.
Well, dear dog owner, brace yourself for a revolutionary solution that's about to transform your pet-care challenges into a seamless experience – introducing WoofConnect. It's not merely a service; it's a community, a unique network that connects devoted dog owners like you across Grand Rapids, reinventing the dog boarding experience into something more personalized, warm, and homely.
Creating Connections for Home-Like Dog Boarding in Grand Rapids
At WoofConnect, we understand that finding the perfect boarding solution for your furry friend is essential. That's why we've designed a system that connects dog owners in Grand Rapids, bringing them together for a memorable and enjoyable boarding experience. Imagine finding a match with another dog owner in your area who has a dog of the same breed or crossbreed and similar age. These dogs naturally speak the same language and have compatible energy levels, creating an instant connection. It's like finding a playmate and caregiver rolled into one!
A Loving Environment – Your Dog's Home Away From Home
Say goodbye to the idea of confining your dog to a cage and say hello to a loving boarding experience in a warm and cozy environment. With WoofConnect, your dog stays with a dedicated sitter from your local community who is not only passionate about dogs but also familiar with your dog's breed and energy. The sitters provide personalized care and attention, ensuring that your furry friend feels right at home. No more impersonal kennels or anxious goodbyes—your dog deserves a home away from home!