Dog Boarding Delaware: Experience WoofConnect – A Revolutionary Approach to Dog Care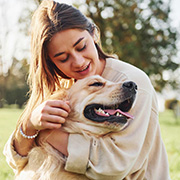 Redefining Dog Boarding in Delaware: Embrace the WoofConnect Experience
When the time for your next vacation rolls around, you may find yourself fretting over the prospect of leaving your cherished canine companion in a seemingly soulless, excessively expensive dog kennel in Delaware. You are not alone in grappling with such concerns. Now, imagine an alternative where your dog can enjoy a cozy, inviting spot that they can call their own, looked after by a caregiver who lavishes on them the same level of love and affection that you would. This is where WoofConnect comes in. More than just a dog boarding service, WoofConnect offers a homely retreat for your four-legged friend right here in Delaware.
WoofConnect in Delaware: Crafting Canine Camaraderie Just Like Home
Imagine a lively space where dogs and their humans bond, socialize, and establish connections. WoofConnect acts as a vibrant social hub in Delaware, bringing together dog parents and pups of similar breeds and ages. The result? A perfect buddy who understands your pet's unique 'canine-speak' and complements their energy levels – a match made in doggy heaven!
No More Kennels – WoofConnect: Your Dog's Comfortable Corner
Say a hearty goodbye to the confines of traditional kennels and embrace WoofConnect's warm, homely environment. Instead of confining cages, your dog gets a friendly sitter from your Delaware neighborhood who understands their breed, personality, and all their adorable peculiarities.