WoofConnect: Redefining Dog Boarding in Sunderland – Ditching the Cages for Cozy Homes and Hugs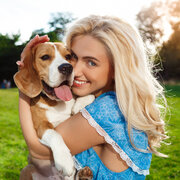 Every dog owner is familiar with the dilemma. You're excitedly preparing for a much-needed holiday, but your heart aches at the thought of leaving your beloved dog behind. Traditional dog kennels in Sunderland may provide a practical solution, but the impersonal environment and high prices can dampen your enthusiasm. After all, the average cost for dog kennels ranges from £20 to £45 per day. A week's stay could mean an outlay of up to £315, a considerable expense that can weigh heavily on your holiday budget. But what if there was a better option? Enter WoofConnect, an innovative platform changing the face of dog boarding in Sunderland and turning what was once a necessary evil into a delightful experience for your furry friend.
A Comforting Homestay for Your Cherished Companion in Sunderland
WoofConnect is more than just a dog boarding service. It is a community-centric approach to pet care that creates a bond between dog owners within Sunderland. The platform meticulously matches your pet with a companion of the same breed and age, recreating the comforting sense of home and familiarity in your absence.
Fostering Frolic and Friendship: A Festival for Furry Friends
At WoofConnect, we understand the deep and varied bonds that dogs form with their kind. Much like humans, dogs of the same breed and age have their unique form of communication and mutual understanding. By leveraging this natural camaraderie, WoofConnect facilitates a stress-free and enjoyable boarding experience for your dog. Whether your pet is a sprightly pup or a seasoned senior who prefers tranquil afternoons, WoofConnect finds them the perfect companion with similar energy levels and temperaments.