WoofConnect: Free Dog Boarding in Derby – Where Impersonal Kennels are Replaced by Homely Comfort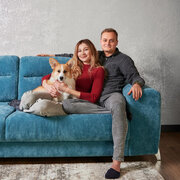 When planning a well-deserved vacation, every pet parent faces the challenging prospect of finding suitable care for their cherished canine companions. Traditional kennels in Derby can command prices between £20 and £30 per day – a significant expense that can accumulate to £140 to £210 for a week-long stay. These kennels often lack the personal touch our pets crave. However, WoofConnect is here to innovate the dog boarding scene in Derby, England.
Personalised Boarding in Derby Crafted for Your Four-Legged Friend
WoofConnect operates as an inclusive dog social boarding network. It builds bridges between dog owners in Derby, creating a community where you can uncover the perfect home for your dog's boarding needs. Imagine finding a fellow dog owner with a pet of the same breed and age as yours – a person who truly understands the unique quirks and behaviours of your furry companion.
A Cohort of Dog Enthusiasts, United by a Common Canine Language
Dogs of the same breed and age often share an innate connection, as though they speak a private language, establishing an immediate bond. WoofConnect taps into this special canine rapport to ensure harmonious boarding experiences. Within this community of dog lovers, your pet's boarding companion will share their energy level and temperament. Elder dogs, who often favour tranquillity over frolics, will also find a compatible friend within our network.