WoofConnect: Unveiling Free Dog Boarding in St. Albans – Revolutionising Canine Care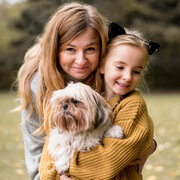 For dog owners, the excitement of a forthcoming holiday often comes with a twinge of worry – how to ensure our beloved dogs are well-cared for in our absence. While traditional kennels in St. Albans provide a solution, the expense can be significant, often ranging between £25 and £40 per day, or £175 to £280 for a week. Moreover, these facilities may lack the personal care and attention our dogs deserve. Thankfully, there's a new, game-changing solution available – WoofConnect, the future of dog boarding in St. Albans.
WoofConnect's Vision: Tailored Care for Your Furry Friend in St. Albans
WoofConnect is more than a service – it's an extensive network of fellow dog enthusiasts who understand the unique needs and idiosyncrasies of our canine companions. By bringing together dog owners in St. Albans, we've created a community that allows you to find the ideal home for your dog's boarding needs. Our aim isn't just about leaving your dog in a new environment; it's about matching them with a fellow dog owner who has a pet of the same breed and age, someone who truly understands your dog's language.
Cultivating a Canine Community for an Unprecedented Boarding Experience
When dogs of the same breed and age meet, the bond they form is almost immediate, as if they share a private language. WoofConnect utilises this unique canine connection to facilitate seamless boarding experiences. Whether your dog is an energetic youngster or a peaceful senior, our network can find their perfect match, ensuring your furry friend the best possible care.