WoofConnect: Introducing Free Dog Boarding in Bedford – Elevating the Standard for Canine Care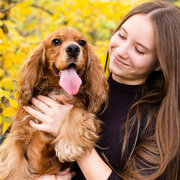 Every dog owner knows the predicament: an upcoming holiday should bring joy, yet it also brings the stress of finding suitable accommodation for our beloved pets. Traditional kennels in Bedford may seem a viable option, but with prices ranging from £18 to £30 per day, or £126 to £210 for a week, it's an expense that can make anyone wince. Furthermore, such establishments often lack the personal, caring touch our dogs are accustomed to. But it doesn't have to be this way. WoofConnect is stepping in to redefine dog boarding in Bedford.
The WoofConnect Revolution: Tailored Care in Bedford for Your Furry Friends
WoofConnect is more than just a service – it's an extensive network of dog enthusiasts, each of whom understands the idiosyncrasies and needs of our four-legged friends. The platform connects dog owners in Bedford, fostering a community that presents you with ideal boarding solutions for your pet. This isn't about placing your dog in a foreign environment; it's about locating a fellow dog parent with a companion of the same breed and age as your dog – someone who speaks their language.
A Community of Dog Lovers, Creating Unparalleled Boarding Experiences
When dogs of the same breed and age meet, it's like magic. They forge an immediate bond, conversing in their unique language. WoofConnect harnesses this special canine chemistry, facilitating harmonious boarding experiences. Whether your dog is a sprightly youngster or a tranquillity-loving senior, there's a perfect match within our network, guaranteeing your pup the best possible care.