WoofConnect Presenting Free Dog Boarding in Luton – Redefining Canine Care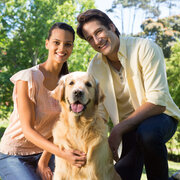 As dog owners, we often find ourselves facing a challenging dilemma: the prospect of an upcoming holiday, clouded by the concern of providing suitable accommodation for our cherished canine companions. The conventional kennels in Luton may seem like an easy solution, but with rates spiralling between £20 and £35 per day, amounting to £140 to £245 for a week, it's an expense that can significantly burden your holiday budget. Additionally, these facilities frequently lack the personal attention and care our dogs deserve. Fortunately, there's a new solution at hand – WoofConnect is here to revolutionise dog boarding in Luton.
WoofConnect's Revolution: Personalised Care for Your Furry Friends in Luton
WoofConnect is not merely a service – it's a comprehensive network of dog enthusiasts who comprehend the specific needs and quirks of our four-legged companions. The platform brings together dog owners in Luton, nurturing a community that provides optimal boarding solutions for your pet. This isn't about subjecting your dog to an unfamiliar environment; it's about finding a fellow dog parent with a pet of the same breed and age as yours – someone who genuinely understands your dog's language.
Building a Network of Dog Lovers for an Unrivalled Boarding Experience
When dogs of the same breed and age encounter each other, the bond formed is almost instantaneous, as though they share a special, unique language. WoofConnect harnesses this unique canine connection, facilitating harmonious boarding experiences. Whether your dog is a lively youngster or a calm elder, our network has a perfect match, assuring your pup the best possible care.