WoofConnect: A Transformational Approach to Free Dog Home Boarding – Crafting a 'Home From Home' Experience in Swansea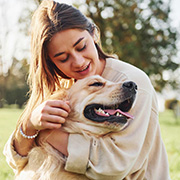 Embarking on a holiday or an unavoidable work commitment often presents a quandary for dog owners in Swansea – the challenge of sourcing a home boarding solution for their cherished canine that is both comfortable and reliable. The conventional option of a boarding kennel, despite its prevalent availability, fails to deliver the home comforts and individualised care your furry companion is entitled to. Such facilities, typically impersonal and unwelcoming, can also lead to a financial burden with daily costs ranging from £25 to £40. WoofConnect is set to revolutionise this paradigm with its innovative, endearing, and complimentary service that promises your dog a lovely time, mirroring the love and care they receive at home.
At its core, WoofConnect is not just another platform; it is an expansive network of compassionate dog enthusiasts in Swansea, united by their love and trust in canine companionship. The fundamental idea powering our service is intuitive: dogs of a similar breed and comparable age frequently develop profound bonds, connecting on a level that is signified by more than just playful barks and wagging tails. Through WoofConnect, we facilitate an environment where these connections can be cultivated, assuring that dogs are treated with the same affection they would find in their own homes.
Cultivating a Haven for Canines: A True Home From Home in Swansea
WoofConnect's philosophy is rooted in acknowledging and honouring the distinct personality of each pup. We firmly oppose the impersonal, cage-like settings of traditional kennels, advocating instead for a home boarding in Swansea that replicates the nurturing and familiar atmosphere of your own dwelling. Our adept dog sitters, scattered throughout Swansea, are well-versed in the individual needs of diverse breeds, guaranteeing that your beloved pet is not simply housed, but truly indulged during your absence.
WoofConnect introduces a groundbreaking era in dog boarding, severing the ties with costly options. A single week's stay in a conventional boarding kennel can considerably strain your budget, with fees reaching £245 to £385. In contrast, WoofConnect leads the charge in offering a luxurious and loving dog home boarding experience at zero expense. We believe that the finest care is rooted in genuine affection, and our Swansea dog sitters are sincere dog lovers, who pamper your pets out of a deep-seated passion for dogs, ensuring they are absolutely loved and well looked after.