WoofConnect: Revolutionising Dog Boarding in Cardiff with a Home-from-Home Experience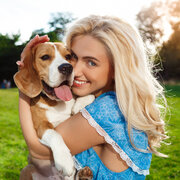 In the bustling heart of Wales, Cardiff, the stress of arranging a trip is often compounded by the worry of finding appropriate care for our cherished dogs. Traditional kennel services, while available, come with steep costs, especially during bank holidays, and lack a truly personal touch. This is where WoofConnect emerges as a beacon of innovation, offering a compassionate and cost-free alternative to dog kennels in Cardiff, ensuring a 'home from home' experience for our four-legged friends.
Fostering Connections among Cardiff's Dog Owners
WoofConnect stands out in the market as more than just a dog boarding service. It has cultivated a community of dog enthusiasts in Cardiff, connecting them through their shared love for canines. This innovative platform uses a sophisticated system to match dogs with a suitable companion based on breed, age, and energy level. This approach fosters a nurturing environment, ensuring well-being and happiness for your furry friend, akin to finding them the perfect canine pal.
Creating a Warm Sanctuary for Pets
Recognizing the unique care needs of each dog, WoofConnect moves away from the impersonal nature of traditional kennels. The service focuses on a warm, homely 'home boarding' experience provided by dedicated sitters who have a profound love for dogs. These sitters are skilled in handling various breeds and are committed to making your pet feel as comfortable as possible, maintaining their routine and providing affection as needed.