Explore the Promise of Home-like Dog Boarding in Winnipeg – A Joyous Rendezvous for Your Four-legged Family Member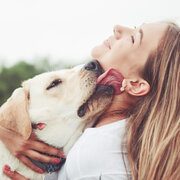 If you're a devoted dog owner in Winnipeg struggling with the decision of where to leave your dog when you travel or take a spontaneous trip, you're not alone. Feeling uneasy about putting your furry friend in a costly and impersonal kennel in Winnipeg is completely understandable. Many worry about their pets being alone in a strange and minimalistic place, far from the warmth and safety of home.
Your loyal pet deserves an environment that's as warm and caring as your own home. Imagine a place where your dog can sprawy out on a soft rug, play an energetic game of fetch, or just take a serene nap, all while feeling totally secure and loved. You want them to have the same love, comfort, and attention that they get from you.
If this sounds like your dilemma, it's time to relax. Leave your worries behind and let WoofConnect lift your spirits. This all-in-one pet sitting service in Winnipeg is craftily designed to ease all your concerns about pet care!
Nurturing Dog Relationships in Winnipeg with WoofConnect
WoofConnect fully appreciates the importance of identifying the perfect boarding arrangement for your cherished pup. That's why we work diligently to establish a community of dog owners in Winnipeg, uniting pet lovers for a mutually beneficial boarding experience. Picture the joy of finding a connection with another dog owner who has a pet of the same breed, mix, or similar age. These pets interact harmoniously, sharing the same enthusiasm, forming an ideal partnership!
Finding the Right Home for Your Beloved Dog
We're committed to helping dog owners in Winnipeg find the perfect home-away-from-home for their beloved pooches. By connecting pet enthusiasts, we facilitate a boarding solution that benefits everyone. Imagine how great it would be to link up with someone who a dog just like yours – same breed, mix, or age. When these dogs meet, they get along like a house on fire and have the best time together!